Address:
Munroe Sutton, LLP
101 Finsbury Pavement
London, EC2A 1RS
United Kingdom
Phone:
0808 234 3558
Fax:
0808 234 3695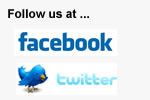 Experience that counts
Munroe Sutton is committed to offering affordable and accessible dental and optical care throughout the United Kingdom with its Healthy Discounts membership plans.

Healthy Discounts
The Healthy Discounts Dental & Optical Plan, administered by Munroe Sutton, will give everyone access to the Munroe Sutton network of widely respected dentists and opticians throughout the UK. These committed health care professional provide excellent dental and optical treatments and care at the

Munroe Sutton value discounted rates.
Highly Regarded Products That Deliver Discounts
Munroe Sutton is privately held by a dentist who values the importance of maintaining the patient – practitioner relationship. Healthy Discounts members have the opportunity to save money whilst the dentist or optician receives more patients through its relationship with Munroe Sutton.

Munroe Sutton operates one of the largest, independently owned dental and optical networks in the UK and US. Our dental and optical discounts provide Healthy Discounts members with exceptional savings on dental exams, major dental work, eye exams, and cosmetic procedures.